DTC for the Ad Rotator component
Thank you for your interest in the FREE DTC for the Ad Rotator ASP component you can use in Microsoft Visual InterDev 1.0 upwards. Follow these steps to use the design time control:
Inserting the DTC in a page
Step 1:
Inserting an ActiveX control in a page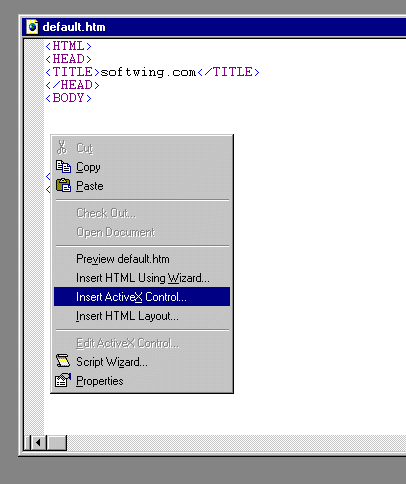 Step 2:
Switching to the Design time control tab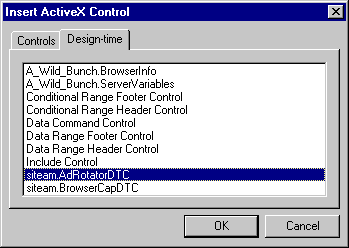 Step 3:
Select the properties of the AdRotator component - The border size can be adjusted from 0 to 10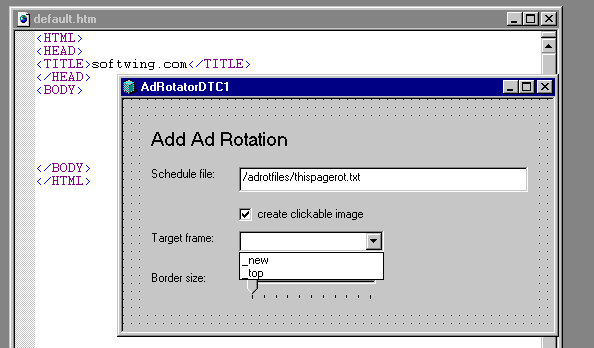 Step 4:
The generated ASP code adjusts itself to the defaults of the properties. Only necessary code is created.